NC Medicaid Critical for Children with Disabilities
Last week I was able to sit down and talk with Darrell, Jocelyn, and Joshua Cooley, three members of a family from Raleigh who are truly inspiring. Joshua has severe disabilities from a rare genetic disorder and requires enormously expensive and time-consuming care. Despite Darrell and Jocelyn's good jobs and decent health insurance, they can't afford the thousands of dollars a month in extra costs it takes to care properly for Joshua: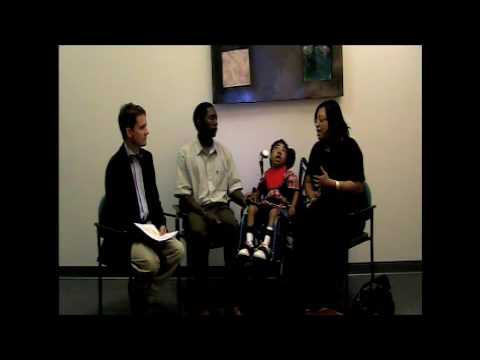 This entry was posted in Uncategorized. Bookmark the permalink.