Blue Cross Protest – Personal Story Makes it Real
On July 15, 2009, Cheryl Moon and Jerry Thompson joined nearly 100 people organized by the State Employees Association of NC outside NC Blue Cross's state headquarters. Overwhelmed by medical bills because of Jerry's recent serious chronic illness it looks like they may have to declare bankruptcy. Jerry is a 30 year state employee and Vietnam vet. This shouldn't have to happen – we need a public health care plan option for everyone.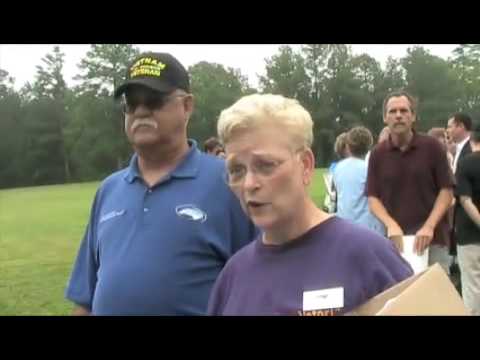 This entry was posted in Uncategorized. Bookmark the permalink.