Another Small Business Owner for Reform
Chris Nichols is a local lawyer with a small practice. His business health costs have gone up 10% a year for the last ten years and he could hire more people and expand if health reform could bring costs under control. He also represents many people who have lost their jobs and can't get health insurance because of a pre-existing condition. He was out at a rally for health insurance reform this afternoon in Raleigh: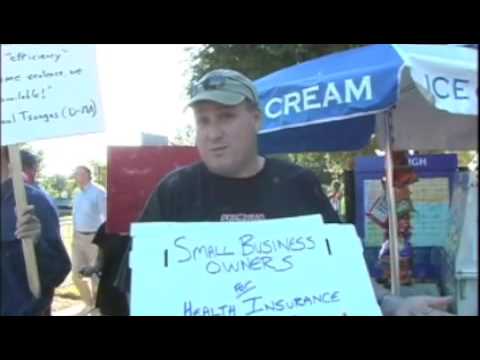 This entry was posted in Uncategorized. Bookmark the permalink.