Chancellor: Further cuts will "erode our academic core" (video)
Post on May 28, 2010 by Clayton Henkel
Comments Off
Print This Post
N.C. State Chancellor Randy Woodson may be new in his position, but he knows his primary duty is ensuring students receive a world-class education for their tuition dollars.
Dr. Woodson says it will be increasingly difficult to fulfill that mission if the General Assembly approves deep cuts to the UNC system.
Currently, the proposed House budget would cut an estimated $175 million from the 17-campus university system; the Senate's budget would eliminate $54 million.
For a preview of Chris Fitzsimon's interview with NC State's chancellor, please click below: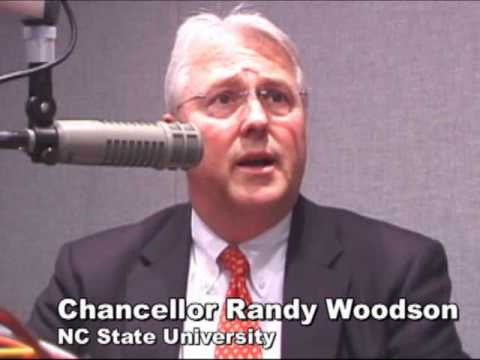 This entry was posted in Uncategorized and tagged budget, Education, Legislature, state budget. Bookmark the permalink.