McLennan: Next few weeks crucial for Kissell
Post on June 23, 2010 by Clayton Henkel
2 Comments »
Print This Post
In many ways, Tim D'Annunzio would have been an easier target for Democratic U.S. Rep. Larry Kissell to take on in the fall. But now with former sportscaster Harold Johnson as the Republican nominee, state Chairman Tom Fetzer predicts the 8th  district "will be one of the top battleground seats in the country."
Peace College political science professor David McLennan says Rep. Kissell, who is in his first term, is clearly viewed as vulnerable because of his opposition to President Barack Obama's health care plan.
McLennan believes the freshman congressman must find a way to re-energize those who supported him two years ago if he hopes to hold onto his seat.
Dr. McLennan shares his thoughts on the Kissell/Johnson match-up and the outcome of Tuesday's other runoff election this week on "News & Views." For a preview of his radio interview with Chris Fitzsimon,  please click below: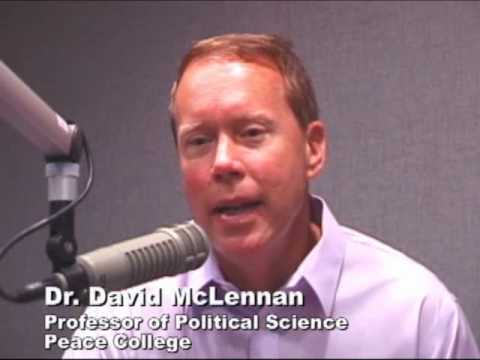 This entry was posted in Uncategorized and tagged Election, health care. Bookmark the permalink.