When economic storm clouds overshadow safety
Post on June 30, 2010 by Clayton Henkel
Comments Off
Print This Post
Hurricane Alex, the first storm of the 2010 hurricane season, will not pose a threat for North Carolina this holiday weekend. But meteorologist Jeff Orrock says the rare June storm is a reminder that experts do believe this will be a very active season.
Orrock, who works at NOAA's National Weather Service office in Raleigh, says another concern this year is the economy. He worries tough economic times may prompt some people without adequate financial resources to simply ignore the weather watches and warnings .
Orrock discusses lessons learned from past storms and new technology this weekend on "News & Views." For a preview of Orrock's radio interview, please click below: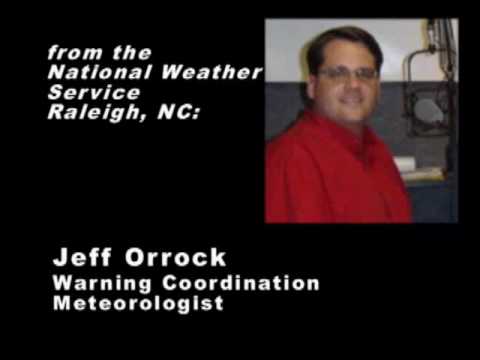 This entry was posted in Uncategorized. Bookmark the permalink.