Superintendent: Students need to see, experience diversity (video)
Post on July 7, 2010 by Clayton Henkel
Comments Off
Print This Post
Dr. June Atkinson says she is distressed that the Wake County school board continues its move away from the system's socioeconomic diversity policy.
North Carolina's Superintendent of Public Instruction says it's essential students experience diversity for themselves, rather than learning to base their opinions on what they see on television.
She also has reservations about moving to an assignment plan that would concentrated poverty in some schools, creating further hardship for certain students.
Atkinson discusses the controversy surrounding Wake County schools and the state's new education budget this weekend on "News & Views." For a preview of her interview with Chris Fitzsimon, please click below: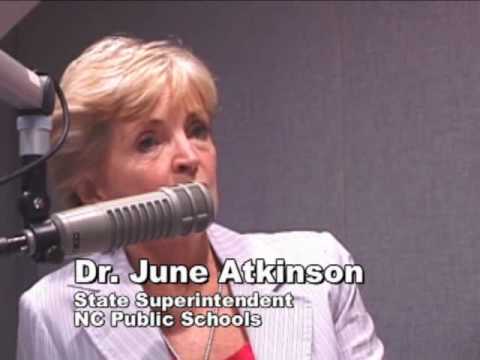 This entry was posted in Uncategorized and tagged civil rights, Education. Bookmark the permalink.