McLenaghan: Tough, taxing decisions await Congress
Post on August 27, 2010 by Clayton Henkel
6 Comments »
Print This Post
When Congress returns to Washington in September, one of the most important issues members will face will be how to address the coming expiration of several major tax policy changes implemented over the last decade.
North Carolina Budget & Tax Center policy analyst Edwin McLenaghan believes it makes sense for Congress to extend temporary improvements to tax credits for low- and moderate-income working families.
But when it comes to the Bus-era tax cuts for the wealthiest Americans, he says allowing them to expire will help restore long-term solvency to federal finances. He argues extending the Bush income tax cuts for the wealthiest two percent would account for roughly $1 trillion in new federal debt over the next ten years.
McLenaghan, who is among our guests this weekend on News & Views, also dismisses the notion that extending the Bush tax cuts would encouraging more small-business owners to increase their payrolls and hire more workers. For a preview of McLenaghan's interview with Chris Fitzsimon, please click below: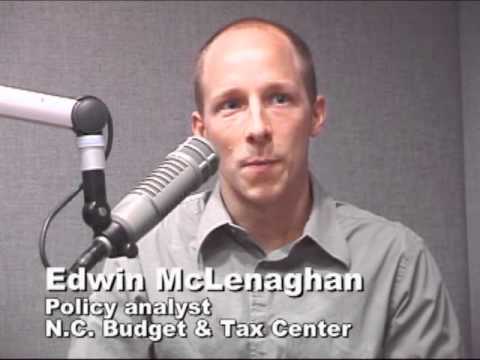 This entry was posted in Uncategorized. Bookmark the permalink.