Elon Poll: GOP has advantage, but no groundswell of support in NC
With a little over a month until the mid-term elections, many are predicting a blow-out win for Republicans on the state and national level.
Hunter Bacot, director of the Elon University poll, says their latest numbers show Democrats in a difficult position with many likely voters blaming President Obama and the party in power for the duration of the recession and their own economic hardships.
But on the state level, Bacot notes that voters aren't rushing to support Republicans either. When asked which party they would support this November in the North Carolina state House races, 34% said Democrats, 29% said Republicans, with more than 30% undecided. For the state Senate elections, the numbers were almost identical.
Bacot joins us this week on News & Views to discuss the mood of North Carolina voters, the tea party movement, and how today's undecided voters will determine which party has the power after November 2nd. For a preview of Hunter Bacot's radio interview with Chris Fitzsimon, please click below: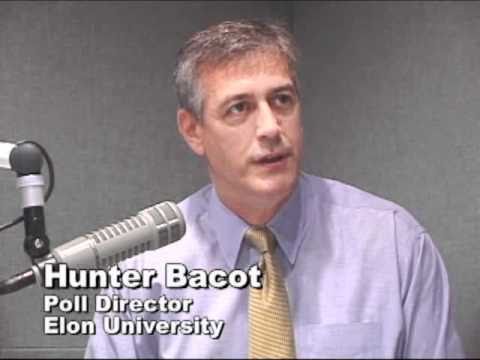 This entry was posted in Uncategorized and tagged democrats, Election, republicans. Bookmark the permalink.