Common Cause NC: "Mind-boggling" amount of money being spent on the mid-terms (video)
Post on October 12, 2010 by Clayton Henkel
Comments Off
Print This Post
When early voting begins Thursday, it's unlikely those taking advantage of the convenience will think twice about who bankrolled their favorite candidates.
But Bob Phillips of Common Cause North Carolina says voters should be concerned at the mind-boggling amount of corporate money that has been spent since Labor Day to influence who will control Congress and the North Carolina House and Senate.
Nonprofit advocacy groups do not have to reveal the identities of their donors, and he says that's something that needs to change.
Phillips joins us on News & Views this weekend to discuss voter protection laws, a proposal for voter ID cards, and the need for greater transparency as it relates to donors. For a preview of his interview with Chris Fitzsimon, please click below: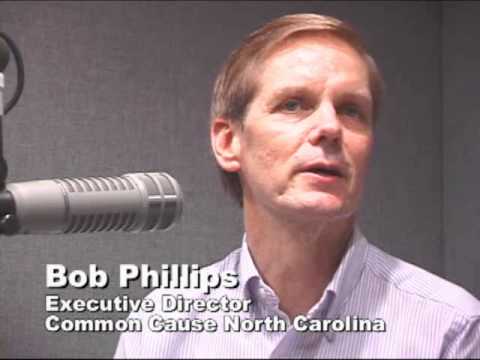 This entry was posted in Uncategorized. Bookmark the permalink.