NC NAACP: Voter ID is a "ridiculous" first step by Republicans
Post on January 25, 2011 by Clayton Henkel
6 Comments »
Print This Post
NC NAACP President Rev. William Barber says it is "ridiculous" that the new leaders of the General Assembly plan to make voter ID an early priority this session.
Rather, Barber says lawmakers should focus all their energy on finding a balanced approach to the state's budget crisis and creating new jobs.
He says legislators who believe voter fraud should be a top issue this session are merely "pandering to fear and prejudices."
Barber's comments followed a Tuesday press conference, announcing the fifth annual HKonJ march. To hear Rev. Barber's full remarks on Voter ID, click below: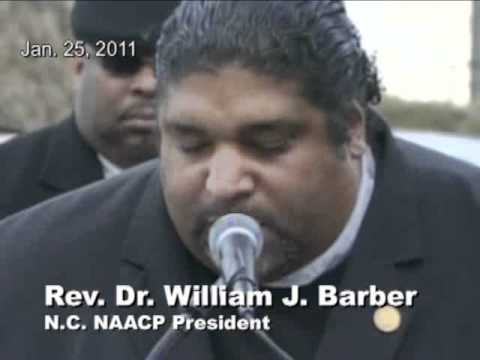 This entry was posted in Uncategorized. Bookmark the permalink.