As Republicans weaken health care law, free clinics worry about ripple effect (video)
Posted By Clayton Henkel On January 28, 2011 @ 11:00 am In Uncategorized | Comments Disabled
The executive director of Urban Ministries of Wake County [1] is among those closely watching Republican efforts in the State House to challenge [2] the new federal health law.
Anne Burke says since the recession began they have seen a real uptick in people seeking care from their Open Door Clinic, one of the first free clinics in North Carolina. And Burke is convinced the Affordable Care Act will provide a better system of care for individuals who now often wait until their condition is critical before seeking medical treatment.
A report [3] released this week by the NC Health Access Coalition further details how the individual mandate (under fire by House Bill 2 [4]) will control health care costs and eliminate insurance denials.
Burke recently appeared on News & Views with Chris Fitzsimon to discuss her concerns about state budget cuts, efforts to undermine the federal health care law, and the impact on her nonprofit: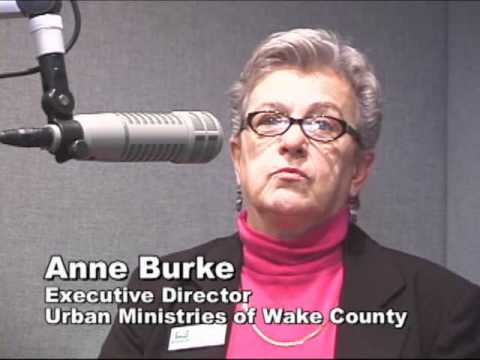 [5]
---
Article printed from The Progressive Pulse: http://pulse.ncpolicywatch.org
URL to article: http://pulse.ncpolicywatch.org/2011/01/28/as-republicans-weaken-health-care-law-free-clinics-worry-about-ripple-effect-video/
URLs in this post:
[1] Urban Ministries of Wake County: http://umofwake.org/blog/how-you-can-help/healthcare/
[2] challenge: http://www.newsobserver.com/2011/01/28/949930/nc-set-to-challenge-health-law.html
[3] report: http://www.ncjustice.org/sites/default/files/health%20care%20reform%20-%20INDIVIDUAL%20MANDATE.pdf
[4] House Bill 2: http://www.ncga.state.nc.us/Sessions/2011/Bills/House/HTML/H2v1.html
[5] Image: http://www.youtube.com/watch?v=yJmDLLLzHsI
Click here to print.