Nesbitt: Legislation would deny college kids opportunity (video)
Post on February 28, 2011 by Clayton Henkel
Comments Off
Print This Post
Legislation (S.B. 74) that would allow individual community colleges to opt out of the federal student loan program is up for its 3rd reading in the Senate this evening.
Senator Martin Nesbitt sought to slow down the bill's passage last week, arguing that the measure would force students to rely on credit cards (and a much higher interest rate) to cover their tuition.
Republican Senator Jerry Tillman argued that foundation money is available to help needy students, and lawmakers should not force trustees to participate in the federal program.
Proponents of the bill also worry that a high-default rate by students on the federal loans could cause the college to be sanctioned. The North Carolina Center for Public Policy Research has acknowledged that concern, but says this bill has the potential to deny more than 177,000 students "the safest and most affordable way to borrow money for college."
To hear Senators Nesbitt and Tilman debate S.B. 74, click below: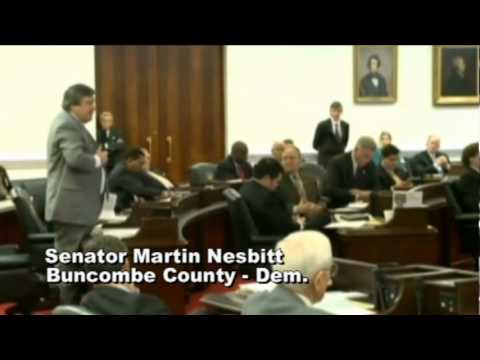 This entry was posted in Uncategorized. Bookmark the permalink.