Lawmakers to hold 2nd hearing on rules deemed an "undue burden" (video)
Post on March 17, 2011 by Clayton Henkel
Comments Off
Print This Post
This upcoming Monday (March 21st) the legislature's newly formed Joint Regulatory Review Committee will hold its second public hearing in Charlotte. The committee, made up of 9 senators and 9 representatives, will receive input regarding rules and rule-making procedures that are "an impediment to private sector job creation."
Environmentalists worry businesses and other special interests will use the series of statwide hearings to identify environmental regulations for the General Assembly's new Republican leadership to eliminate.
This weekend on News & Views, the Environmental Defense Fund's Jane Preyer discusses some of the anti-environmental initiatives emerging from this legislative session including Senate Bill 110, which allows hardened structures on North Carolina's beaches.
For a preview of Preyer's radio interview with Chris Fitzsimon, click below: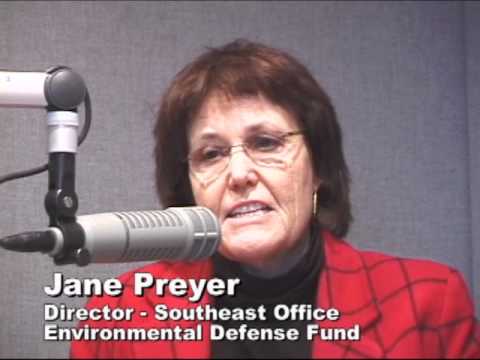 For more on Monday's public hearing at Central Piedmont Community College's Harris Campus, click here.
This entry was posted in Uncategorized. Bookmark the permalink.