Charter schools and rising tensions in Rutherford (video)
Post on April 20, 2011 by Clayton Henkel
5 Comments »
Print This Post
When state lawmakers began debating lifting the cap on charter schools, NC Policy Watch reporter Sarah Ovaska began examining those who would like see more of these alternative schools scattered across North Carolina.
In her latest piece, Ovaska profiles a charter school in rural Rutherford County that is backed by an ultra-conservative, out-of-state philanthropist and political activist.
Ovaska notes that while Thomas Jefferson Classical Academy is quick to promote the school's high SAT test scores and international field trips, it's less forthcoming about those who sit on its board and make decisions about the school's curriculum and management, as well as the $7.6 million in public funds the school runs on.
Ovaska appears on News & Views this weekend to discuss how charter schools have become a wedge issue in this county. She also details some of the issues parents and lawmakers should consider before Senate Bill 8 becomes law. For a preview of her radio interview with Chris Fitzsimon, click below: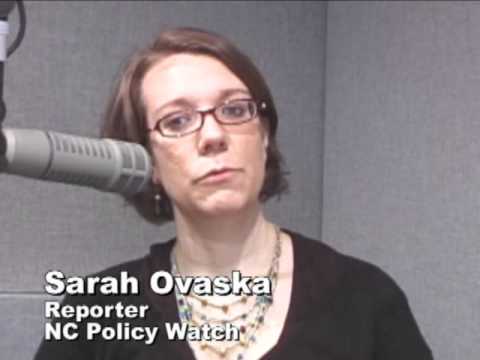 This entry was posted in Uncategorized. Bookmark the permalink.