NAACP President: "They've been about regression, regression, regression" (audio)
More conflicting signals today for the 37,000 long-term unemployed North Carolinians waiting to see if the state will approve an extension of benefits.
Over the weekend, Senator Tom Apodaca told the Asheville-Citizen Times both parties were to blame for not getting the legislation passed sooner, but he also promised a "nobler path come."
At Tuesday's weekly press conference, Senate President Pro Tem Phil Berger contradicted Apodaca, and said no new unemployment benefit bill would be forthcoming.
House Speaker Thom Tillis told reporters that he expected that as the House finished its work on the budget, the state Senate would be advancing a new bill to address the unemployment issue.
NC NAACP President Rev. William Barber, who was walking the halls of the legislature Tuesday for Second Chance Lobby Day, said the leadership is playing politics with "people who are hurting the most in this economy."
Barber wants lawmakers to expedite a clean unemployment bill. To hear his full remarks, click below: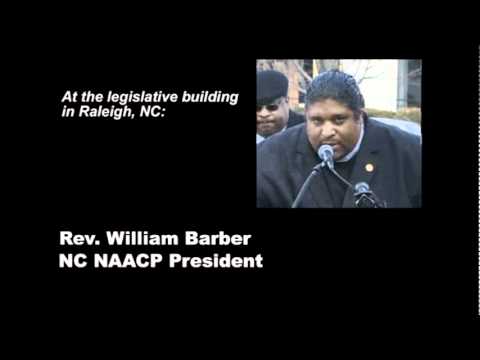 This entry was posted in Uncategorized and tagged jobless. Bookmark the permalink.