House Budget advances, efforts to restore Planned Parenthood contracts rejected (video)
The NC House approved the Republicans' $19.3 billion budget bill late Tuesday in a 72-47 vote. Tentative approval came after hours of debate over amendments to restore funding stripped away from various state services and programs.
Some of the most heated discussion surrounded a provision singling out Planned Parenthood [1] and prohibiting state funding for preventive care.
Democrats told the chamber this rider would eliminate teen pregnancy prevention programs, lifesaving cancer screenings, breast exams, and other services low-income, uninsured citizens could not receive if not for Planned Parenthood.
When asked why the agency was being singled out, House Majority Leader Paul Stam [2] said Planned Parenthood was the "driving force" behind eugenics, and the state should not be "rewarding the perpetrators of that program."
Rep. Rick Glazier [3] called Stam's stance and the provision "as unconstitutional as it gets."
At the end of the day,  numerous attempts to remove the restriction on Planned Parenthood failed. For more on the highlights in the House budget, click here [4]. To hear a portion of Tuesday's debate, click below: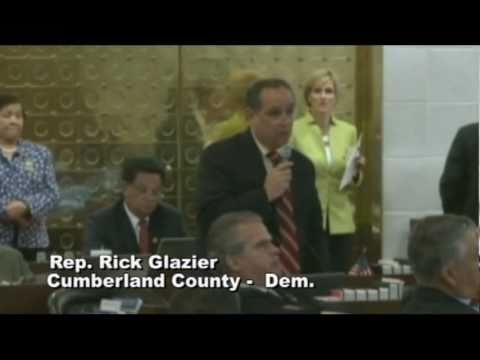 [5]
[3] Rep. Rick Glazier: http://www.ncga.state.nc.us/gascripts/members/viewMember.pl?sChamber=H&nUserID=317