Coble: Budget will more than double the largest layoff in state history (video)
Post on May 9, 2011 by Clayton Henkel
1 Comment »
Print This Post
The Senate budget subcommittees take up the budget this week with Senate Leader Phil Berger saying their spending plan will likely be smaller than the $19.3 billion package that passed the House.
Ran Coble, executive director of the N.C. Center for Public Policy Research, says budget writers should be rightfully concerned about the long-term damage that could be caused by deeper cuts to education.
And while the exact number of jobs eliminated from the House budget remains in dispute, Coble notes the proposed cuts will far exceed the 2003 Pillowtex closing, which has had the distinction of being the largest layoff in North Carolina history.
To hear part of Coble's weekend appearance on News & Views, click below. The full interview (Part 1 & Part 2) can be found on the NC Policy Watch radio interview page.
(Also take time to listen to Chris Fitzsimon's interview with Christy Zemcik, who along with 37,000 North Carolinians, is still waiting for the legislature to act on an extended jobless benefits bill.)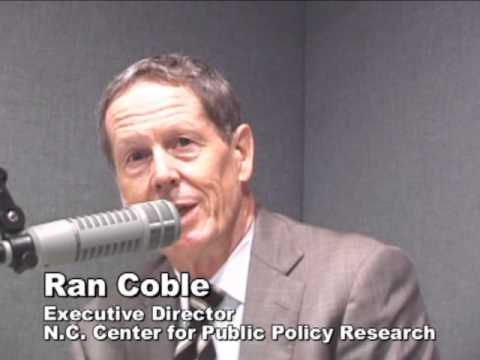 This entry was posted in Uncategorized. Bookmark the permalink.