Stein: GOP benefits stalemate 'callous to the first degree' (audio)
Post on May 18, 2011 by Clayton Henkel
Comments Off
Print This Post
Senator Josh Stein says it is 'callous to the first degree' for Republicans to continue to the impasse over an extension of federal jobless benefits, demanding first a compromise from Governor Bev Perdue.
The Democratic Whip acknowledges that thousands of additional North Carolinians are now  being affected by this stalemate, not just the 37,000 individuals initially reported.
"They have been doing everything to find work, and they can't," said Stein. "Yet they still have mortgage payments, or rent payments, and car payments."
Stein says this issue is unrelated to the state budget, and there is no middle ground where the governor can compromise.
The Wake County Senator believes the General Assembly could pass the bill in less than a day, if Republican leaders in the majority would allow it to move forward. For a preview of Sen. Stein's weekend radio interview with Chris Fitzsimon, click below: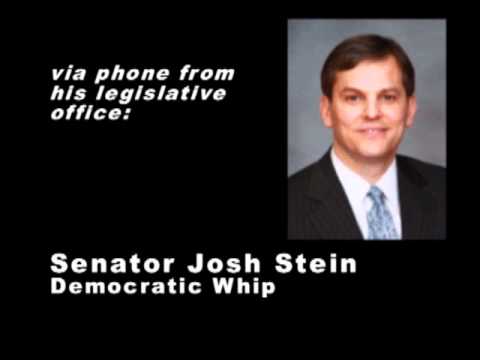 This entry was posted in Uncategorized and tagged jobless. Bookmark the permalink.