Tom Ross: Budget cuts may lead to cap on UNC enrollment
At the NC Policy Watch Crucial Conversation lunch yesterday, UNC System President Tom Ross laid out the numbers starkly.  He ended with a serious warning:  Enormous budget cuts like those currently on the table in Raleigh could lead to enrollment caps and he wouldn't want to be the one telling hard-working NC high school students that there was no longer room at UNC: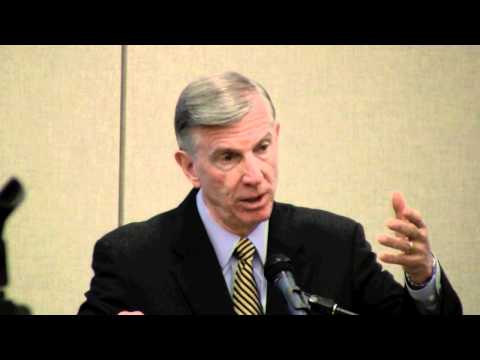 This entry was posted in Uncategorized. Bookmark the permalink.