Amid complaints, "Woman's Right to Know" approved in appropriations (video)
Post on May 20, 2011 by Clayton Henkel
5 Comments »
Print This Post
The controversial bill that requires a 24-hour waiting period before women could get an abortion passed the House Appropriations Subcommittee Thursday on a 6-4 vote.
Several Democrats who oppose the measure argued that women are intelligent enough to make an informed decision without government intervention.
Republican supporters say the bill is about giving women the information they need before such a serious procedure. The measure would also require a woman have an ultrasound, and learn more about the possible risks of having an abortion.
As House Bill 854 makes its way to the House floor, the debate is expected to grow even more heated. Thursday's vote followed a testy exchange between Democrat Rep. Verla Insko and Republican Rep. Justin Burr.  To listen to their exchange, click below: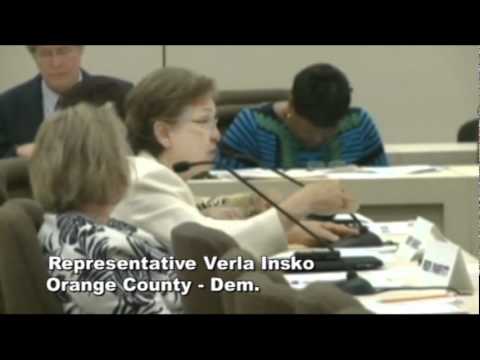 This entry was posted in Uncategorized. Bookmark the permalink.