Senator pleads with GOP to "Do the right thing" with jobless benefits (video)
Post on June 1, 2011 by Clayton Henkel
7 Comments »
Print This Post
Senator Malcolm Graham appealed to his colleagues again on Wednesday to pass a clean bill extending federal jobless benefits to 46,000 long-term unemployed North Carolinians.
The Mecklenburg County Democrat told the Senate the federal benefits extension had no place in the state budget bill.
Senator Tom Apodaca responded that the quickest way for Democrats to "do the right thing" would be to pass the Republican's budget.
Sen. Graham said the budget debate could drag out another week or two, increasing the uncertainty and stress on thousands of families.
Graham's attempt to pass a clean bill for the long-term unemployed failed along party lines, 19-31. To hear the debate, click below: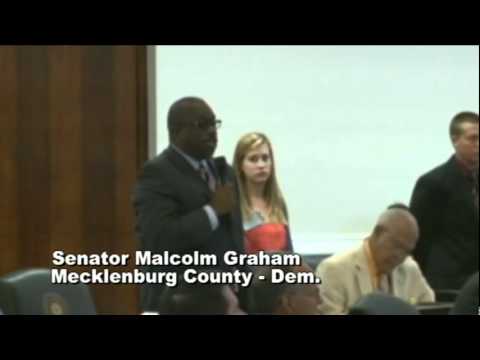 This entry was posted in Uncategorized and tagged jobless. Bookmark the permalink.