Commerce Secretary: NC needs to invest more in education (video)
Post on June 7, 2011 by Clayton Henkel
Comments Off
Print This Post
While Senate President Pro Tem Phil Berger waits to hear if the Governor plans to veto the budget bill,
NC's Commerce Secretary is weighing-in on the spending plan.
Secretary Keith Crisco says if North Carolina hopes to be globally competitive and attract new jobs, it needs to  invest more in education.
Crisco, who leads the state's business recruitment efforts, says while taxes and regulations play a role in business expansion, the state must be able to point to high-quality schools and a skilled workforce.
The Secretary, who appears on News & Views this weekend, tells N.C. Policy Watch:
"There's something not very appealing about being 49th in the funding of education. That just really doesn't ring very well with me."
For a preview of the Secretary's radio interview with Chris Fitzsimon, click below: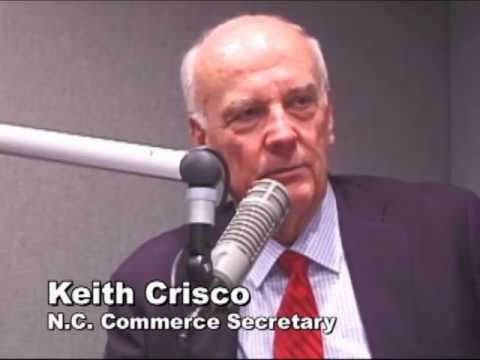 This entry was posted in Uncategorized. Bookmark the permalink.