Brisson's budget vote questioned by Bladen Commissioner (video)
Post on June 13, 2011 by Clayton Henkel
Comments Off
Print This Post
As Rep. William Brisson decides whether to side with Republicans to override Governor Perdue's veto, he may want to listen to Bladen County Commissioner Delilah Blanks.
At a town hall meeting last week, Blanks pointedly asked why legislators would shortchange the education and future of  school children in favor of  a local prison: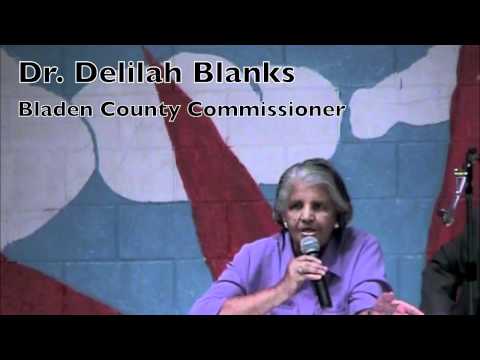 This entry was posted in Uncategorized. Bookmark the permalink.