Images from vigil for young man facing deportation
Post on July 15, 2011 by Rob Schofield
Comments Off
Print This Post
As reported here two weeks ago, Erick Velazquillo, a young college student who has spent virtually his entire life in North Carolina after being brought here from Mexico as an infant is facing deprtation from the only home he has ever known to a country he barely knows.
Folks at the Catholic Diocese in Charlotte held a vigil for him last week. Below is a slideshow of some of the powerful images from that event. You can learn more about Erick's plight and the need to fix our broken immigration laws at www.ncdreamteam.org and sign a petition calling on officials to stop Erick's deportation by clicking here.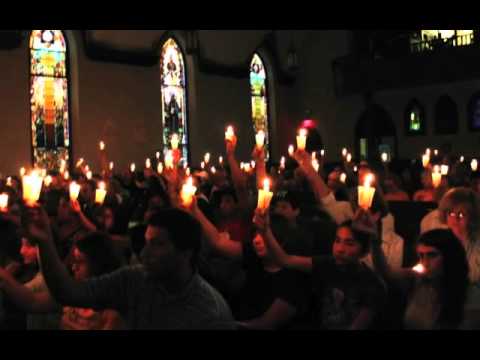 This entry was posted in Uncategorized. Bookmark the permalink.