CFPB offers consumers clarity amid turbulence (video)
Post on August 9, 2011 by Clayton Henkel
Comments Off
Print This Post
If this week's roller-coaster ride on Wall Street and the downgrade of the nation's credit rating have left you feeling more than a little anxious, you're not alone.
But consumers can find a little peace of mind in the recently launched Consumer Financial Protection Bureau.
Chris Kukla with the Durham-based Center for Responsible Lending says the new government watchdog will help consumers make better financial decisions – whether they are applying for a mortgage, choosing among credit cards, or using any number of other financial products.
Kukla says part of the bureau's mission is to give consumers the information they need to understand the terms of their agreements with financial companies. The independent agency is also authorized to examine mortgage companies, payday lenders, private education lenders, as well as monitor fee structures and marketing practices.
Kukla discusses the CFPB and the outlook for foreclosures on News and Views this weekend. For a preview of his radio interview with Chris Fitzsimon, click below: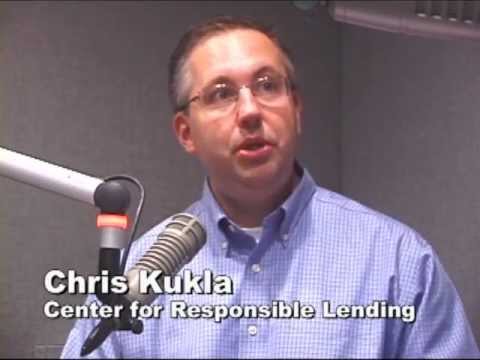 This entry was posted in Uncategorized. Bookmark the permalink.