Tata: Cuts will be "felt hard" (video)
Post on August 11, 2011 by Clayton Henkel
Comments Off
Print This Post
Two weeks before students head back to class, Wake County School officials are putting the final touches on a new school year.
Superintendent Tony Tata tells N.C. Policy Watch that federal money leftover from last year and careful accounting has allowed North Carolina's largest school system to protect classroom positions and even add a few new ones this fall. But Tata acknowledges that state budget cuts have forced WCPSS to eliminate hundreds of administrative, custodial and clerical positions whose loss will be felt in the new school year.
Discussions are also underway with how the system can cope with a possible $28 million shortfall in state and federal funds next year.
Superintendent Tata joins us on News & Views this weekend to discuss the difficult budget choices, student achievement, and creating a reassignment plan that benefits students and parents alike. For a preview of his radio interview with Chris Fitzsimon, click below: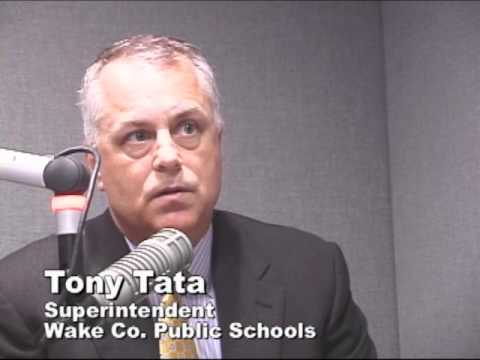 This entry was posted in Uncategorized. Bookmark the permalink.