Equality NC to GOP: Focus on jobs, not gay marriage ban (video)
Post on September 9, 2011 by Clayton Henkel
8 Comments »
Print This Post
The #nc Twitter world was buzzing Friday afternoon about two issues:
1.) President Barack Obama's visit to Raleigh-Durham next week to discuss his jobs bill and…
2.) the special legislative session on the anti-gay constitutional amendment that begins Monday.
Equality NC's executive director Alex Miller says job creation is exactly what voters want politicians to focus on now, not gay-marriage.
Earlier this week, Equality NC issued a 20+ page report detailing how writing discrimination into North Carolina's Constitution will harm the state's ability to attract jobs and keep talent.
Miller also spoke with Chris Fitzsimon about the push by Republicans to pass the anti-gay proposal, without first holding any public hearings or committee meetings about the unintended consequences of such an amendment. For a preview of their interview, click below: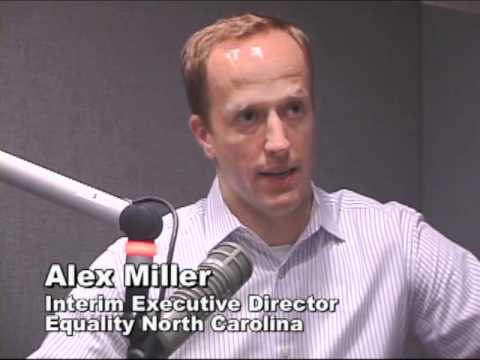 This entry was posted in Uncategorized. Bookmark the permalink.