Glazier: NC's anti-gay amendment 'most personally intrusive bill' in the U.S. (audio)
Post on September 21, 2011 by Clayton Henkel
4 Comments »
Print This Post
Rep. Rick Glazier says it's a sad commentary that on the same week the U.S. military ends its "Don't ask, don't tell" (DADT) policy, North Carolinians are being pitted against one another with the proposed anti-gay marriage amendment.
Glazier says the ballot initiative pushed by Republicans in last week's special legislative session goes far beyond the current state law that defines marriage as being between one man and one woman.
The Cumberland County Democrat says he also has serious concerns about the bias and prejudicial tone of the debate leading up to the May 2012 vote, given some of the rhetoric already being used by legislative leaders.
"I think that is incredibly damaging, not just to North Carolina's national and international reputation, but more importantly to the human beings, and there are tens of thousands of them in North Carolina, affected by those words."
Rep. Glazier shares his thoughts on the amendment this weekend on News & Views. For a preview of his radio interview with Chris Fitzsimon, click below: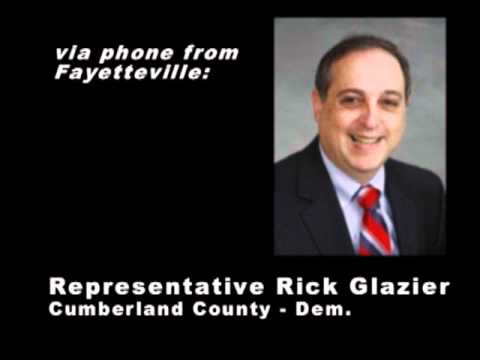 This entry was posted in Uncategorized. Bookmark the permalink.