Highlights from the Stam/Glazier gay marriage amendment debate (video)
It was standing room only at UNC-Chapel Hill'S Law School Wednesday as two senior lawmakers squared off over the merits of amending the state's Constitution to ban gay marriage.
House Majority Leader Rep. Paul Stam suggested that everyone in the room would agree to some limits on who should be allowed to marry.
Rep. Rick Glazier opened with objections to how the initiative was pushed through last week's special legislative session,  and how it will be listed on the May ballot.
The Cumberland County Democrat told the audience that formally including a ban of same-sex marriages in North Carolina's constitution would effectively create a group of second-class citizens:
"How many people do we have to affect? How many rights have to be affected? If the most traumatic, the most important right in our lives is going to be controlled with the government, what stops the government from controlling and out-casting these same people as to every other right in life? And that is the slope you are starting us on, and that is the one the people of North Carolina are going to have to stop."
For highlights from the hour-long debate, click below: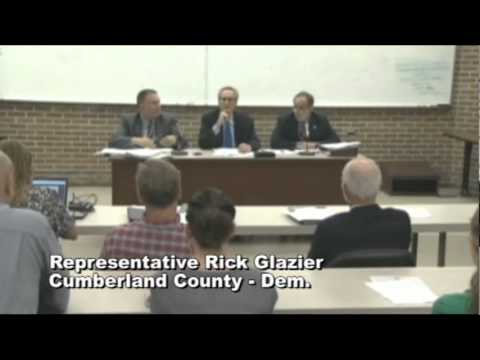 This entry was posted in Uncategorized. Bookmark the permalink.