Ravitch: Parents should be wary of efforts to privatize public education (audio)
Post on October 3, 2011 by Clayton Henkel
Comments Off
Print This Post
Diane Ravitch, one of the country's leading education scholars, visits Duke University Monday evening to discuss education reform.
Ravitch, who served in both George H.W. Bush and Bill Clinton's administrations, joined us on News & Views over the weekend to outline some of the problems with corporate education reform. She explains that while "reformers" will point to charter schools and vouchers as a way of raising test-scores, there's little evidence these ideas work:
"What the free market does in education is it exacerbates inequality. It increases segregation," said Ravitch.
To hear a portion of Diane Ravitch's radio interview with Chris Fitzsimon, click below. To hear the rest of the program  – including our interviews with Public Policy Polling's Tom Jensen and ESC Deputy Chair David Clegg -  please visit the Radio Interview section of the N.C. Policy Watch website. There you can listen to the entire show online or subscribe to our podcast feed on iTunes: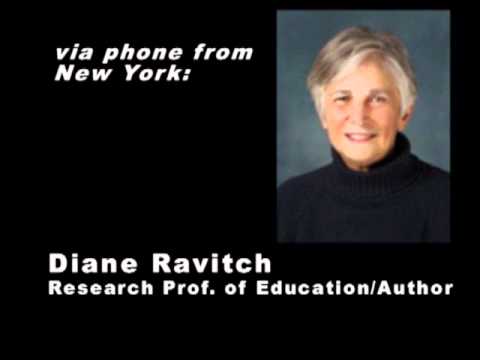 This entry was posted in Uncategorized. Bookmark the permalink.