Food insecurity swells as recovery lags (video)
Post on October 10, 2011 by Clayton Henkel
Comments Off
Print This Post
For the past few weeks,  folks at the NC Budget and Tax Center have written extensively about the new Census numbers that show a growing number of North Carolinians living in poverty.
Over the weekend on News & Views, Jill Bullard of the Inter-Faith Food Shuttle, tried to put a face with some of those numbers:
"In our service area, there are over 111,000 children who eat free or reduced [meals] at school whose families cannot feed them over the weekend or over the summer…It's never been like this before. It's never been this bad in the U.S. I believe since the Dust Bowl," said Bullard.
She notes that even those working full-time, but earning minimum wage are turning to the food shuttle to stretch their budget and keep their families fed.
The number of individuals in North Carolina needing food assistance has jumped nearly 65 percent from 993,081 to more than 1.6 million over the last three years, according to a report in Monday's News & Observer.
To hear a portion of Bullard's radio interview with Chris Fitzsimon, click below. To list to the full interview  – including our interviews with Congressman David Price and Rep. Bill Faison  -  please visit the Radio Interview section of the N.C. Policy Watch website. There you can listen to the entire show online or subscribe to our podcast feed on iTunes: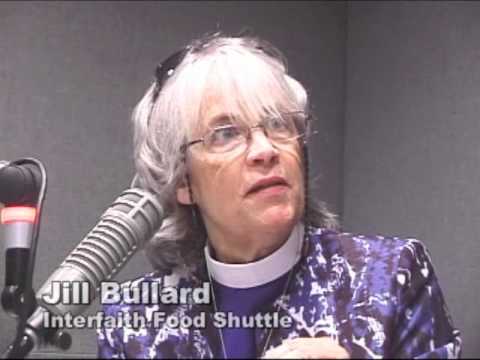 This entry was posted in Uncategorized. Bookmark the permalink.