One to watch this Friday…
Post on November 17, 2011 by Clayton Henkel
Comments Off
Print This Post
This Friday, the Joint Regulatory Reform Committee will gather (1027 LB @ 9:00am) for a presentation on Senate Bill 781.
Regular readers of the Progressive Pulse may recall SB781 (the Regulatory Reform Act of 2011) was vetoed by Governor Perdue in late June after she heard from thousands of North Carolinians concerned about the bill's impact on public health and future  environmental protections.
But by the July session, the Republican-controlled legislature was successful in overriding the gubernatorial veto.
Much of  SB781, that will take effect on January 1st, limits state agencies from adopting any rules to protect the environment that are more restrictive than federal law. The legislation also mandates that each agency conduct an annual review of its rules, and then repeal those that are deemed unnecessary or "unduly burdensome."
Sam Pearsall, a senior scientist with Environmental Defense Fund, talked to N.C. Policy Watch earlier this year about the problems with the Regulatory Reform Act. He won't be presenting on Friday, but you can listen to his take below: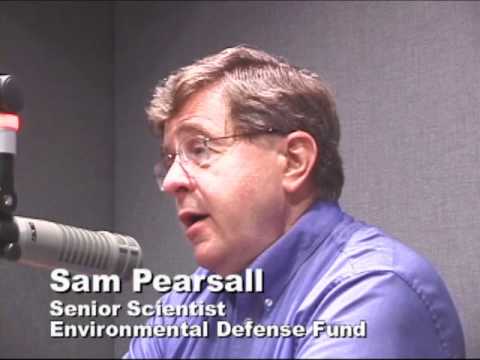 This entry was posted in Uncategorized and tagged environment, regulatory reform. Bookmark the permalink.