Legislative leaders reverse course on pledge of Medicaid support
Post on December 6, 2011 by Clayton Henkel
3 Comments »
Print This Post
Back in early November Health and Human Services Secretary Lanier Cansler told a legislative oversight committee that despite their best efforts, the department would fall $139 million short this year in meeting its budget mandate.
When Cansler cautioned the only way to fill the hole in North Carolina's Medicaid program would be to eliminate all optional services, or impose an across the board rate reduction of 18%, he was told by Rep. Nelson Dollar, that would not be an option.
In the video below, Dollar pledged legislators would work with HHS to find to "a sufficient number of one time funds" to close the Medicaid gap for this fiscal year.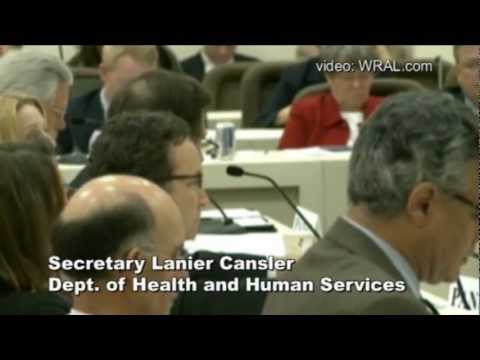 Now as WRAL-TV reports, House Speaker Thom Tillis and Senate President Pro-Tem Phil Berger have declined to provide any additional funding, shifting the burden back to Secretary Cansler and Governor Perdue.
In a November 17th letter, the two Republican legislative leaders made no mention of additional money and told the Secretary to use his flexibility to do the best he could:
"….we have every faith and expectation that you, along with the Governor, will address the Medicaid shortfall within this authority without taking the drastic measures you mention in your letter.."
As Chris Fitzsimon writes in today's Fitzsimon File:
"…this is not just an inside the beltline political story about a feud between two branches of government.

It affects thousands of people who may no longer have access to prosthetics, vision and hearing care, private-duty nurses and a host of other vital services if Cansler is forced to make the cuts by the Republicans' refusal to come up with the funding to prevent them."
When WRAL-TV asked Speaker Tillis' spokesman about the what changed between November's pledge to work together and now, spokesman Jordan Shaw said his boss had only offered a "best case scenario":
"I hate to mince words, but he did say that it could be appropriated. He didn't say that it would be."
This entry was posted in Uncategorized and tagged medicaid. Bookmark the permalink.