Amazing Video Profile: The Human Cost of NC GOP Medicaid Cuts
Post on December 7, 2011 by Adam Searing
Comments Off
Print This Post
GOPers like Rep. Nelson Dollar and Speaker Thom Tillis are scrambling to deflect blame for the hundreds of millions of dollars in Medicaid cuts they made to NC's health care program for the most vulnerable.  Governor Perdue warned them in this May 27th letter that GOP Medicaid cuts were unrealistic and would result in devastation to critical Medicaid services.  Then on October 27th, DHHS Secretary Lanier Cansler, a former Republican member of the General Assembly, warned GOP leaders in this letter that the cuts GOPers asked for were now going to result in exactly that – elimination of services that will hurt thousands of people.
What does this mean?  Here's Sarah Gamble, a woman who has more integrity, compassion and dedication than any ten people you care to name.  She also gets help from Medicaid to care for Cameron: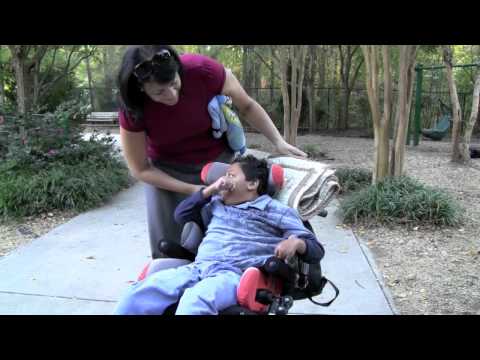 This entry was posted in Uncategorized. Bookmark the permalink.