The Tillis two-step on marriage discrimination continues
Post on December 16, 2011 by Rob Schofield
2 Comments »
Print This Post
House Speaker Thom Tillis' ridiculous statements on the marriage discrimination amendment just keep coming. In the video posted below you can listen to his latest lame and clearly rather nervous explanation at a recent Pittsboro event in which he again talks out of both sides of his mouth. At one point, he even seems to compare the amendment to enshrine discrimination into the state constitution for all time to a proposal to limit compensation for CEO's!    
This guy really doesn't get it.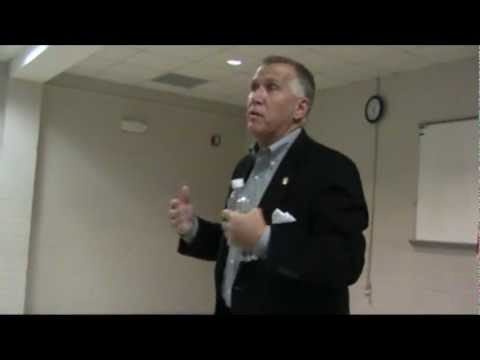 This entry was posted in Uncategorized and tagged LGBT rights, Marriage discrimination amendment, Thom Tillis. Bookmark the permalink.