Obama waging "class warfare"? If only…
Post on January 23, 2012 by Rob Schofield
3 Comments »
Print This Post
Our good friends at Think Progress are annoyed that NBC and the GOP are accusing President Obama of making a "class warfare" argument.
Here's another take on the matter: If only that were true!
In truth, President Obama has been a model of middle-of-the-road civility, repeatedly bending over backwards to try and negotiate deals with right-wing ideologues who have zero interest in masking their commitment to class warfare (i.e. the kind that occurs when the wealthy attack and marginalize the middle class and the poor).
As many progressives have noted in recent years, one of the highpoints of Franklin Roosevelt's presidency occurred when he delivered his famous retort to the nation's plutocrats: "I welcome their hatred."
In the final year of his first term, the President would actually do the country a great service if he would actually live up to this accusation by bringing a health measure of combative FDR-like populism to his governance and campaigning. He might even listen again to the following: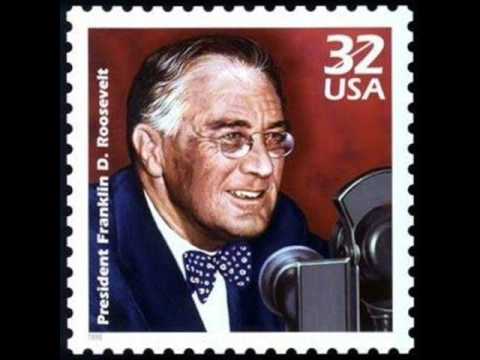 This entry was posted in Uncategorized and tagged class warfare, FDR, President Obama. Bookmark the permalink.