A baker's dozen eye NC's governor's mansion (audio)
Post on February 29, 2012 by Clayton Henkel
2 Comments »
Print This Post
Six Republicans, six Democrats and one Libertarian are now vying to serve as North Carolina's next Governor.
Former 2nd district Congressman Bob Etheridge waited until Wednesday morning to formally file his paperwork. He then released his tax returns for the past two years, challenging others in the race to do the same.
Lt. Gov. Walter Dalton has said he will make his tax returns public, while Orange County Democratic Rep. Bill Faison and Republican Pat McCrory have indicated they will not.
Faison, who joins us on News & Views this weekend, is instead focusing his energies on a jobs plan that would have legislators reinstate a fraction of a penny to the state's sales tax. He says that would allow the state to rehire thousands of teachers, teaching assistants, and other public-sector employees who lost their jobs due to state budget cuts last summer.
As for assertions by the Republican legislative leadership that more than 19,000 jobs will be created in the private sector by allowing that temporary tax to expire, Rep. Faison calls that "phony, fakey math."
In the coming weeks, we'll hear from many of the other gubernatorial hopefuls on the weekly radio show. To hear a preview with Rep. Faison, click below. You can also view the full list of gubernatorial candidates below the You Tube clip.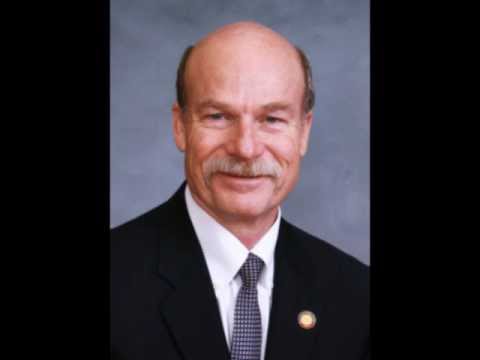 Here's a  full list of all 13 candidates running for governor this year:
NC GOVERNOR (DEM)
Walter H. Dalton
Gary M. Dunn
Bob Etheridge
Bill Faison
Gardenia M. Henley
Bruce Blackmon
NC GOVERNOR (REP)
Jim Harney
Scott A. Jones
Jim Mahan
Pat McCrory
Charles Kenneth Moss
Paul Wright
NC GOVERNOR (LIB)
Barbara Howe
This entry was posted in Uncategorized. Bookmark the permalink.