Etheridge: Not even the Speaker believes these budget cuts have helped education (video)
Post on March 30, 2012 by Clayton Henkel
1 Comment »
Print This Post
Former congressman and current gubernatorial candidate Bob Etheridge says last year's budget choices will lead to "long term damage" for North Carolina if changes are not made.
Etheridge, who is seeking his party's nomination for governor in the May 8th primary, also says it's disingenuous for House Speaker Thom Tillis to suggest the GOP-led budget cuts have made things better for the state's public schools.
"And I think there are many issues that are intended to be divisive to really divide people, and I think the responsibility of government and the leadership of leaders is to try to pull people together," said Etheridge.
The Lillington Democrat joins us on News & Views this weekend to talk about education, his campaign, and why he favors restoring a fraction of a cent of the state's sales tax.
For a preview of his radio interview with Chris Fitzsimon, click below: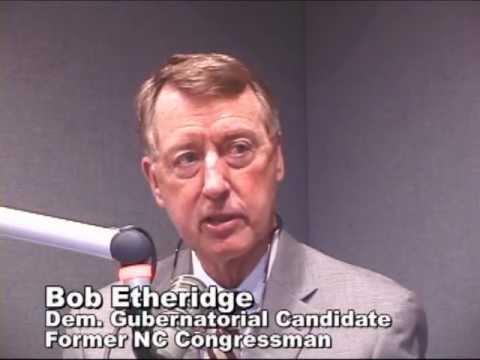 This entry was posted in Uncategorized and tagged budget. Bookmark the permalink.