A courageous, inspiring woman
Post on April 26, 2012 by Rob Schofield
3 Comments »
Print This Post
The video of one of his constituents confronting State Rep. Jim Crawford for his support of the marriage discrimination amendment is already going viral thanks in large measure to Katy Munger of Progress NC who posted it on Blue NC. It's now available on WRAL.com also.
For many, the most interesting thing is Crawford's mumbled and disingenuous explanation. He claims he's against it despite the fact that he voted for it on the floor of the state House…twice. 
For me though, the best and most inspiring thing is watching Elaine McNeill's passion and courage in speaking up. If you haven't done so already, check it out. It'll bring a lump to your throat…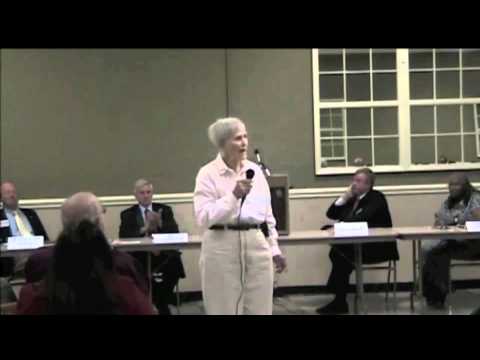 This entry was posted in Uncategorized and tagged LGBT rights, Marriage discrimination amendment. Bookmark the permalink.