Rep. Larry D. Hall on Amendment One: "The wrong way to go" (Audio)
Post on May 1, 2012 by Clayton Henkel
Comments Off
Print This Post
In the final week of early voting before the May 8th primary,  state Rep. Larry D. Hall says Amendment One is clearly a mistake for communities trying to attract new jobs and a talented workforce:
"Anytime we trying to write discrimination into our constitution, we're going the wrong way," explained Hall. "Many companies, given the choice, don't want to come into an environment where they have to worry or not about whether their employees will be discriminated again lawfully."
The Durham County representative joined N.C.Policy Watch last week on News & Views with Chris Fitzsimon to discuss the harms of the ballot initiative, as well as the impact of state budget cuts on North Carolina's public schools and universities.
To hear a portion of the interview with Rep. Hall, click below. To hear the full segment, including out interviews with state Superintendent June Atkinson and UNC Health Care CEO Dr. Bill Roper, visit the Radio Interview section of the NC Policy Watch website: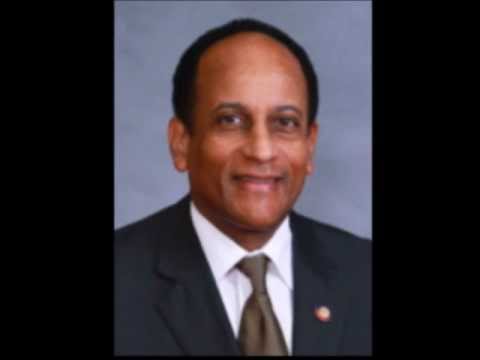 This entry was posted in Uncategorized and tagged amendment one, Marriage amendment. Bookmark the permalink.