On graduation weekend, a call for a greater investment in higher ed (video)
Post on May 11, 2012 by Clayton Henkel
17 Comments »
Print This Post
As thousands of North Carolina college students collect their diplomas this weekend, policymakers are increasingly worried about the cost of post-secondary education, and the decreasing amount of financial assistance.
According to the N.C. Budget & Tax Center, tuition within the UNC-system has increased by 23 percent since last year, while need-based aid has declined by 22 percent. (Community college tuition has increased by 17.7 percent over the same period.)
At the same time, the University of North Carolina system has seen its budget cut $682 million by lawmakers over two years.
Governor Bev Perdue, in rolling out her final state budget proposal Thursday, called for investing an additional $145 million in North Carolina's public universities, and a net increase of more than $53 million for the community college system.
But winning support for that funding may be an uphill battle in the short session. Senate President Pro Tem Phil Berger has rejected Perdue's call to raise new revenue, saying it "could shatter our fragile economic recovery."
This weekend on News & Views with Chris Fitzsimon, Alexandra Sirota, director of the N.C. Budget & Tax Center discusses the state's declining investment in higher education since the Great Recession: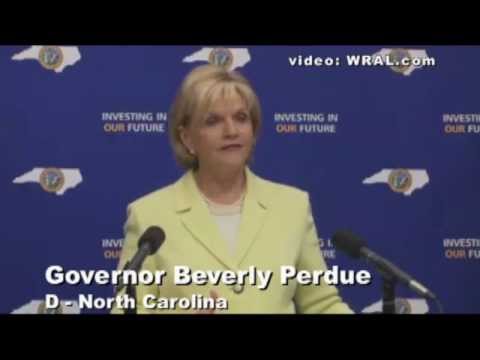 This entry was posted in Uncategorized. Bookmark the permalink.