Bloomberg to UNC grads: Equality will triumph over NC's Amendment One (video)
Post on May 14, 2012 by Clayton Henkel
1 Comment »
Print This Post
Michael Bloomberg's message to UNC-Chapel Hill's Class of 2012 – more work needs to be done by your generation to ensure freedom and equality for all people.
The New York City Mayor and media mogul told nearly 5,700 graduates on Sunday that through their efforts  North Carolina's vote on Amendment One, banning gay marriage and civil unions, would ultimately prove to be on the wrong side of history:
"When the torch passes from one generation to the next, the light of liberty always shines more brightly," said Bloomberg."I have no doubt that in your lifetime, liberty's light will allow us to see more clearly the truth of our nation's founding principles, and allow us to see all people, and all couples, as full and equal members of the American family."
Watch the full clip and the audience's reaction below: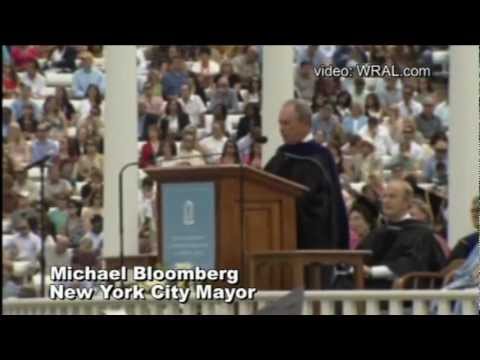 This entry was posted in Uncategorized. Bookmark the permalink.