'Pots & Spoons' protest loudly greet returning NC lawmakers (video)
Post on May 16, 2012 by Clayton Henkel
6 Comments »
Print This Post
Legislators returning to Raleigh for the short-session got an earful from dozens of constituents angry about the direction the state is headed. Armed with pots and spoons, they hammered out their frustration over cuts to education and health care,  the state's stubbornly high unemployment rate, fracking, and last week's passage of a constitutional amendment banning gay marriage and civil unions.
"I think it's a noise born of frustration, because we think this legislature has turned a deaf ear to citizens concerns for far too long," said MaryBe McMillan, Secretary-Treasurer of the NC State AFL-CIO.
To hear more from Wednesday's demonstrators, click below: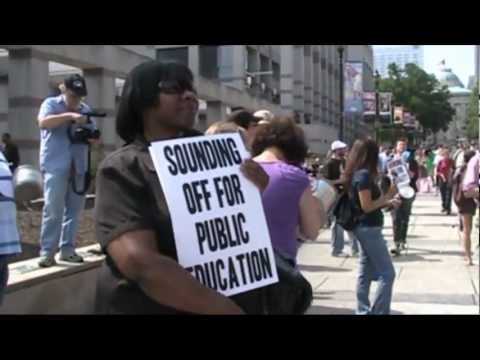 This entry was posted in Uncategorized. Bookmark the permalink.