As more states pass restrictions, Voter Empowerment Act introduced (video)
Posted By Clayton Henkel On May 18, 2012 @ 11:07 am In Uncategorized | Comments Disabled
In response to growing state legislation for stricter voting requirements, U.S. House Democrats introduced the Voter Empowerment Act on Thursday. The proposed federal legislation modernizes the voter registration process by making online registration universal.  All eligible voters would be able to register on Election Day, and update their personal information onsite. Federally funded universities would also be required conduct voter registration drives under the act.
The Brennan Center for Justice [1] at NYU's School of Law says the reform proposal could add more than 50 million eligible citizens to the rolls, permanently.
According to the Brennan Center, over the past 18 months 176 bills have been proposed on the state level that increase restrictions on the voting process.
Bob Phillips of Common Cause North Carolina [2] says voter fraud has not been a problem in North Carolina, yet the Republican-led General Assembly is expected to try again in the short session to override the Governor's veto on a voter ID bill [3].
Phillips joins us this weekend on News & Views with Chris Fitzsimon to talk about the continued push for voter ID, the influence of ALEC [4], and the need for redistricting reform. For a preview, click below.
To learn more about the Voter Empowerment Act, visit here [5] and here [6].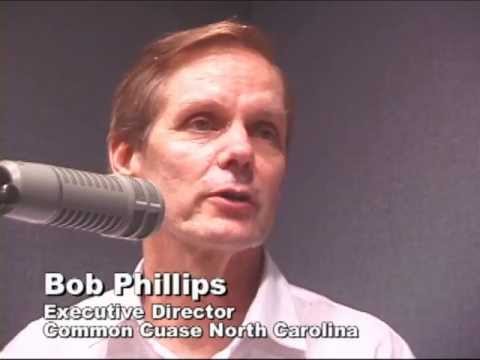 [7]
---
Article printed from The Progressive Pulse: http://pulse.ncpolicywatch.org
URL to article: http://pulse.ncpolicywatch.org/2012/05/18/as-more-states-pass-restrictions-voter-empowerment-act-introduced-video/
URLs in this post:
[1] Brennan Center for Justice: http://www.brennancenter.org/
[2] Common Cause North Carolina: http://www.commoncause.org/site/pp.asp?c=dkLNK1MQIwG&b=4847597
[3] voter ID bill: http://www.ncga.state.nc.us/gascripts/BillLookUp/BillLookUp.pl?Session=2011&BillID=H351
[4] influence of ALEC: http://pulse.ncpolicywatch.org/2012/05/02/common-cause-calls-on-roy-cooper-to-investigate-alec/
[5] here: http://democrats.cha.house.gov/sites/democrats.cha.house.gov/files/2012omni_002_xml.pdf
[6] here: http://www.demos.org/publication/protecting-freedom-vote-voter-empowerment-act-2012
[7] Image: http://www.youtube.com/watch?v=g2DG61REPWs
Click here to print.