NC lawmakers push for resolution to overturn Citizens United (video)
Post on May 23, 2012 by Clayton Henkel
5 Comments »
Print This Post
Corporate campaign influence has been on the rise ever since the U.S. Supreme Court's landmark Citizens United ruling. Now some North Carolina legislators are planning to introduce a resolution calling on Congress to amend our Constitution and firmly establish that money is not speech.
Orange County Rep. Verla Insko led the charge Wednesday:
"Corporations and trade unions are not people. They should not be able to buy political influence through unlimited advertising; they should not be able to purchase control over public policies," said Insko. "This is not Democracy. This is not what our Founding Fathers intended."
For more, click below for a short video from Wednesday's press event: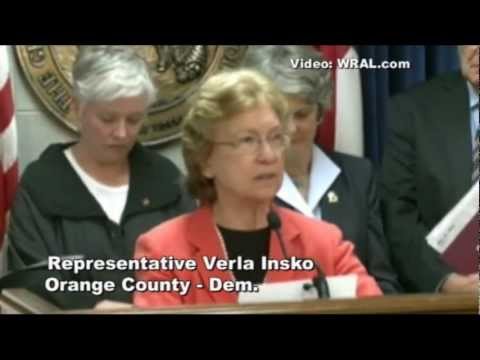 This entry was posted in Uncategorized and tagged camapign finance reform, Citizens United. Bookmark the permalink.