Senate leader dashes hopes for redistricting reform this year (video)
Post on May 29, 2012 by Clayton Henkel
Comments Off
Print This Post
Good government groups urged the NC Senate on Tuesday to allow House Bill 824 (Redistricting Reform) to be heard in the short session.
The legislation, currently being held up in the Rules Committee, would set up an independent, nonpartisan redistricting process similar to the system used in Iowa.
But less than an hour after those advocates spoke out out against the present system that often results in gerrymandering, Senate President Phil Berger said the state Senate was unlikely to revisit redistricting, having gone through it just last year.
Asked by WRAL reporter Laura Leslie when would be the right time to take up nonpartisan redistricting – Senator Berger paused, smiled and said, "Well, not this year."
For more on today's redistricting discussion, click below and be sure to read the Fitzsimon File: "The amnesia of political power"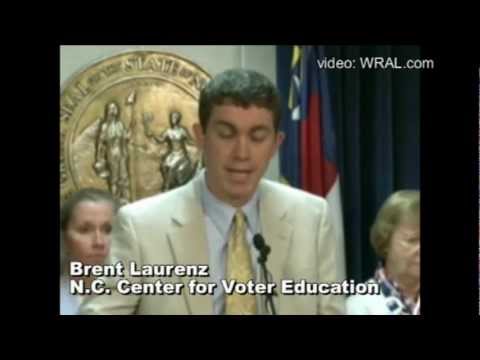 This entry was posted in Uncategorized. Bookmark the permalink.