As NC budget debate begins, House Republicans reject Planned Parenthood funding (video)
Post on May 30, 2012 by Clayton Henkel
8 Comments »
Print This Post
House Republicans rejected an early amendment in Wednesday's budget debate that would strike language banning local health departments from using outside contractors. Rep. Diane Parfitt, who offered the amendment, argued that local health departments unable to provide certain family planning services should be allowed to contract with Planned Parenthood.
Other Democrats were more direct, arguing the defunding provision would overburden local health departments and harm low-income individuals who have relied on Planned Parenthood for screenings and preventive care:
"It is nothing more than a fig leaf trying to cover the majority's open hostility to Planned Parenthood," said Rep. Rick Glazier.
Rep. John Blust bristled at Rep. Jennifer Weiss' assertion that this was a continuation of the "war on women in North Carolina" by Republicans.  Blust then offered up an "expose" by a pro-life group that alleged Planned Parenthood was condoning sex selective abortions.
Rep. Verla Insko said lawmakers who supported the restriction on private providers of family planning services should be clear – the  provision was not about abortion,  it was about access to contraception:
"I certainly would not call this a bill to liberate women."
Rep. Parfitt's amendment was ultimately rejected along party lines, 51-68.  To watch a portion of Wednesday's heated budget debate, click below: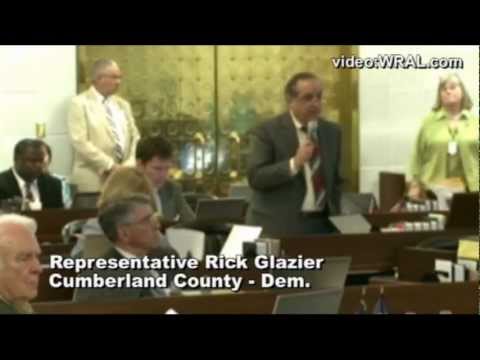 This entry was posted in Uncategorized and tagged family planning, Planned Parenthood, state budget. Bookmark the permalink.