Teaching Fellows fall by the wayside, as lawmakers fund Senate Bill 795 (video)
Post on June 20, 2012 by Clayton Henkel
Comments Off
Print This Post
The nationally-recognized NC Teaching Fellows program was one of the casualties of the legislature's compromise budget bill released Wednesday.
While more than 45 school systems passed resolutions asking the legislature to revive the program, Republican-led budget writers decided to allocate $27 million in recurring funds for Senator Phil Berger's Excellent Schools Act, which includes a Teacher Corps program.
Senator Berger told reporters that eliminating the $3.2 million in non-recurring funding for the Fellows program allowed for more money to go to K-12 spending. Speaker Thom Tillis then followed-up by saying details could come as early as next week regarding other programs being discussed to give superintendents "a good pipeline of new teachers."
To watch the exchange, click below: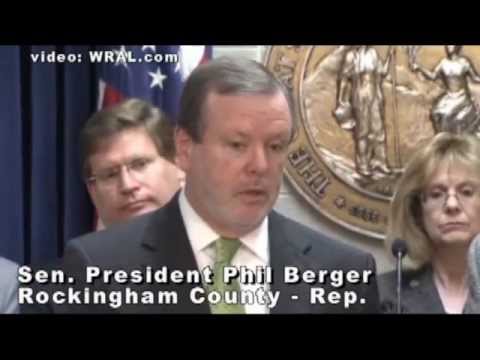 This entry was posted in Uncategorized. Bookmark the permalink.