Glazier: Compromise budget "makes a mockery" of NC's commitment to education (video)
Post on June 21, 2012 by Clayton Henkel
3 Comments »
Print This Post
The NC House and Senate have approved their compromise $20.2 billion state budget, sending the legislation on to Governor Perdue.
Rep. Rick Glazier (Cumberland Co. – Dem.) told the chamber to fully appreciate the spending proposal, you need only look at what was eliminated. To hear a portion of his remarks, click below: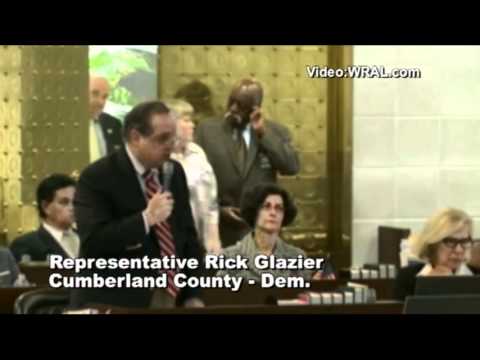 This entry was posted in Uncategorized. Bookmark the permalink.